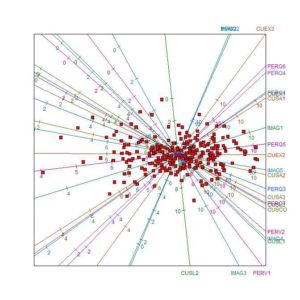 Non-Profit Analytics: Supercharge your fundraising and Engage benefactors and clients using advanced analytics and predictive models
Analytics Led Intelligence deploys advance analytics methods for improving decision making throughout your organization. We work with a variety of software options and specialized statistical tools. ALI deploys proven analytics strategies to help you succeed.  We develop a deep understanding of your data, build custom models and prepare reports and dashboards to improve ROI of campaigns and development work.  Non-profit organizations can use ALI predictive analytics to meet program and fundraising targets by:
Evaluating program effectiveness
Collecting meaningful feedback to strengthening donor and constituent relationships
Optimizing fundraising campaigns
Data management to improve records, analysis, modeling, and outcomes
Predictive models and forecasting for better planning and budgeting and cost effective fundraising by answering your most important questions
Major Giving – Who is most likely to give a major gift?
Planned Giving – Which prospect is most likely to respond to a planned giving campaign?
Giving Capacity – What is a prospect's giving capacity?
Annual Fund – Who is most likely to respond to an annual fund raising solicitation?
Lapsed Donor – Which donor and with what message and when are most likely to re-engage if you solicit them?
Using

Marketing Analytics

maximize effectiveness of campaigns and events
Social media analytics and Dashboards
ALI analytics Edge will:   
Align your organization around the volumes of data available from transactions, emails, social media and other sources.
Act with confidence by using the insights you gain to plan what will work best – and use the results to help continue making improvements.
Anticipate donor and constituent needs and behaviors – and predict their responses to fundraising efforts, programs and services.
Contact ALI today to learn how predictive analytics, data mining and social media analytics using advance analytics tools can help your organization to be more productive in meeting business goals.  Your investment in analytics will have a big pay off as ALI experts understand the complexities of modern fundraising operations.
Power of Analytics for your Analytics edge with ALI Adaptive Analytics Approach.